Youth Day June 18th, 2022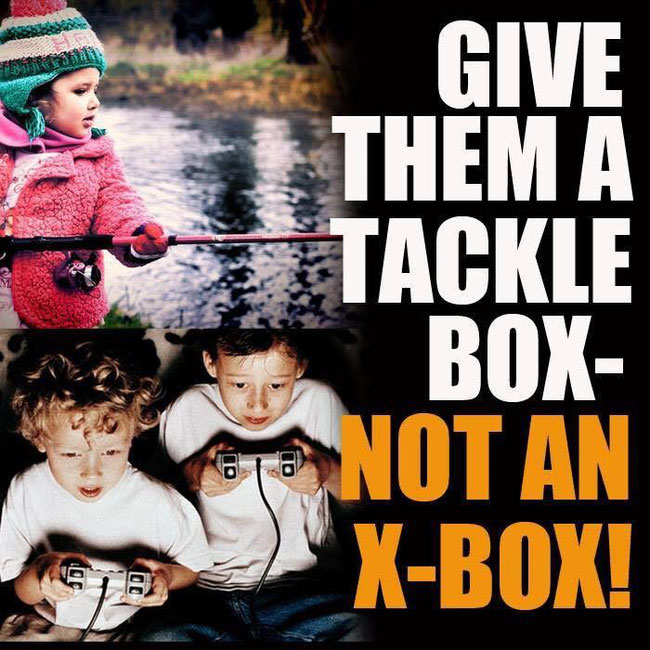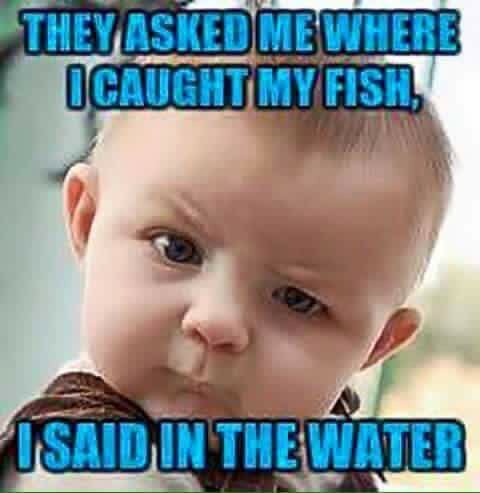 Art Terwilliger
9 Coach Lane
Newburgh, NY
 

12550
June 18th, 2022
To whom it may concern:
This year, the Black Rock Bass Busters will be holding its annual Youth Day fishing derby at Rings pond in the Town of Cornwall, NY.  The Black Rock Bass Busters are very proud to say we have been sponsoring this long standing event for over 25 years!  Youth Day will be Saturday, June 18th, 2022 with a rain date of the 19th of June.  This event is open to children ages 5 through 14.  All age groups will receive prizes. With top prizes for the most and largest fish caught.
          We need help to make this event a success for the children.  We need donations to be able to purchase prizes and supplies for the event.  Black Rock Bass Busters is happy to run this special event for the children of our local area, but we cannot do it without your help.  Thank you in advance for your support.     
Any questions, please contact me at: 845-863-4861.  If you would like to mail your check, please mail to the above address.
Please make all checks payable to: Black Rock Bass Busters
Respectfully,
Art Terwilliger
Chairman
Black Rock Bass Busters
Youth Day Event
T
2022 Youth Day Flyer
You can download this and print the Flyer out if needed to advertise event.
Screen Shot 2021-11-17 at 7.10.42 PM.png
Portable Network Image Format
2.2 MB
Youth Day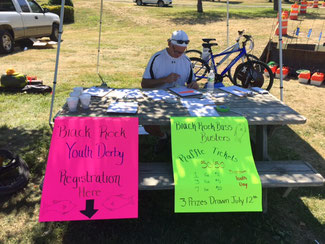 Take your child and enjoy a morning of fishing with us by attending our Youth Fishing Derby on June 18th 2022.  The derby is for children ages 5-14.  The derby will be held at Rings Pond in the town of Cornwall.  All children must register with the club 8AM and the Derby will start at 9:00AM and run till 11:00AM.  Prizes, soft drinks and hot dogs will be provided at the end of the derby.  If you don't have a fishing rod no problem. We can provide one for your kids to use.  Bait will be provided but is limited.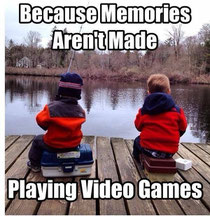 Encourage your kids to go fishing and make Lasting Memories!
2022 Youth Day Derby Winners
6/18/22 - We were blessed with another great day for Youth Day! We had a very good turnout with more than 54 Boy and Girl Anglers.  We want to thank all the Moms and Dads, Aunts & Uncles, Grandparents and friends for spending a few hours by taking the children fishing.  Congratulation's to all the kids who all turned out to be winners.  The children enjoyed a great day at the park.  We would like to give a BIG THANK YOU to  the following sponsors for their support and donations:
1) Town of Cornwall Recreation & Maintenance Departments
2) Members of the Black Rock Bass Busters and their family members who volunteered especially Brian  Smallhorn our President, MC & Host Art Terwilliger, Brian Smallhorn our Score Keeper and Judge, Billy Carlstrom & Rich Ryan (Master Chefs), Mike Berkery and Art Terwilliger our Prize and Derby Coordinators,  Jay Dorry, Al Coleman, Bob (Spinner) Bates, Jay Dorry, Joe Angelucci,  Robert Bates, Jeff Paulik, Tom Knapp Sr., Jay Garzione, and Steve Messina our Angler Helpers.
SPONSORS
3) Knights of Columbus - Council 7460, Cornwall. NY 
4) United A/C, Refrigeration, Plumbing & Heating, Inc.
5) Custom Machining Company of Newburgh
6) Brooks Funeral Home of Newburgh 
7) Olympia Development Company
8) Gross Graphics
9) Celey's Bait Bucket Fishing Tackle  Cornwall, NY
10) American Legion Post 1796, New Windsor, NY
11) Village Auto Repair, Cornwall, NY
11) Patrick Healy
12) Multiple Donations that preferred to stay Anonymous. (Thank You)
Age Group Winners:
Ages 5-6:
1st Place – Skyler Seymour
2nd Place – James Barker/Ferguson
3rd Place – Jason Nichireo
Ages 7-8:
1st Place -  Bianca Base
2nd Place -  RJ McVeigh
3rd Place -Owen Rivas
Ages 9-10:
1st Place- Michael Barker/Ferguson
2nd Place- Jonathan Leska
3rd Place Luca Banse
Ages 11-12:
1st Place-   Anthony Young
2nd Place-  Finnian Dill
3rd Place-  Ryan Jones
Ages 13-14:
1st Place -  Jaylen Bradby
2nd Place - Tom Jolly
Lunker
Jonas Casabianca - 14.5 inch Largemouth Bass
Top Girl Angler with Most Fish
Skyler Seymour

Top Boy Angler with Most Fish
Anthony Young
Registration/Prize Tables & Anglers having a Great Time!  Every angler was a Winner and took home prizes!
2022 Photos
2021 Youth Day Derby Cancelled Due To Covid - 19
2020 Youth Day Derby Cancelled Due to Covid - 19
Youth Day June 16th, 2018
Registration/Prize Tables & Anglers having a Great Time!  Every angler was a Winner and took home prizes!
2018 Photos
2017 Photos
2016 Photos